Crowns & Veneers
Crowns & Veneers Can Give you a Perfect Smile
Maybe you opted out of getting braces when you were a kid and then time just flew and you now feel that that a gap-toothed smile just doesn't sit well on you. If that is the case, it's time to get some cosmetic dentistry work done. It goes without saying that not everyone needs to have gleaming white, perfectly straight teeth. But if you feel that is what you want, then crowns & veneers will help you get that smile you always wanted.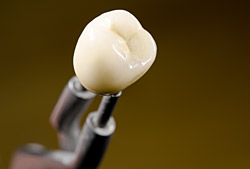 A Beautiful Smile
These procedures are very beneficial and safe and can improve your appearance immensely. Brummett Family Dental can help with all kinds of cosmetic dentistry and we provide the best crowns & veneers you can find. Our expert dentists determine if your teeth are too small or big (dependant on your facial proportions) and also see exactly what the color of your teeth are in relation to your lips and face. This is the basic analysis we undertake before going ahead with the treatment. Here are a few things you will have to know about crowns & veneers:
About Crowns
They are ideal if you have a badly chipped, damaged or cracked tooth, an extremely large broken filling that cannot be replaced or any significant wear from clenching or grinding. We also replace old crowns if necessary. Crowns are caps for teeth that have been damaged and they improve the appearance too. They cover the entire unhealthy tooth and the position and shape of the original tooth can be altered with a crown.
Modern-day crowns can be made from various materials such as porcelain over a base made of zirconia. They may also be made of solid porcelain (there will be no metal shine-through). The crowns are matched to the color of your natural teeth and are available in innumerable shades.
Once they have been fitted, we fine-stain them and also add white spots and translucencies to make them look natural. Well made, good quality crowns will last you for 10-15 years. If you look after them, they can last even longer than that.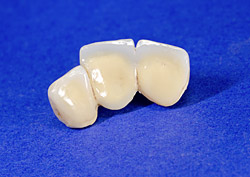 ---
About Veneers
They are ideal if you want to change the shape, position, size or color of a tooth. But in some cases, bite problems might have to be resolved first. A veneer is wafer-thin porcelain that covers only the front surface of the tooth. While determining the number of teeth you need coated, we consider how your teeth fill your smile. In most cases, people require 8-10 veneers. It takes upto 10 days to create the veneers and a part of the enamel has to be removed before they are attached to the teeth.
Veneers last for 10-15 years but you have to take good care of them as, smoking and caffeine can stain them. We provide expert crowns & veneers services out of our offices at 3876 South Highway 27, Somerset KY, 42501 and we have patients from various surrounding areas like Berea, Danville, and Campbellsville coming in for dental treatment.